FAQ
Do I have to create an account to order from GalacticGlasses.com?
No, you can choose to check out as a guest. However, creating an account allows you to save your prescription information and other preferences that can make shopping on GalacticGlasses.com quicker and more convenient in the future.
Why do you need my phone number?
One of our opticians will personally call you if they notice a problem with your order to see how you would like to handle the issue, such as with an expired or incorrectly entered prescription.
Where is my order receipt?
You should have received a copy of your order receipt at the email address used to place your order. However, if you didn't or you need another copy, log in to your account and click on Order History. This page will show you all your previous orders placed with us.

You may also contact us and we will send a copy of the receipt to your email address.
Do you sell frames without lenses?
Yes, you can purchase frames only, without lenses. If you decide you would like to purchase lenses later, you can send your frames back to us and we will add prescription lenses to them.
How do I know which frames will look best on me?
Our expert opticians are available via phone to make recommendations regarding frame shapes, styles, and colors.
May I try your glasses on at home before I buy them?
We do not offer that service.
How to choose the best eyeglass sizes?
Please follow the instruction here.
How do I know which lens material to choose?
The ideal material for your lenses depends on your prescription.
Plastic lenses

are recommended for light prescriptions, ranging from no correction to +/-1.75.

Polycarbonate lenses

are 30% thinner and lighter than plastic and recommended for people with prescriptions ranging from +/- 2.00 to +/-4.00. Polycarbonate is also recommended for children under 18 years of age and anyone who has an active lifestyle, due to its impact-resistance. Rimless and semi-rimless frames also work best with polycarbonate lenses.

1.67 Hi-Index lenses

are 45% thinner than plastic lenses and help reduce the distortion of your eyes that people see when they look at you through your glasses. This lens material is recommended for people with prescriptions of +/- 2.00 and greater.
Which lens features should I choose for my eyeglasses?
All of our lenses come with a scratch-resistant coating and UV protection at no additional charge. Premium features can be added to your lenses if you choose the Standard or Premium lens options.
UV Protection

is recommended for light prescriptions, ranging from no correction to +/-1.75.

Anti-Reflective (AR) coating

eliminates the glare on the front and back of your lenses. AR is a must-have on any pair of Rx glasses, since it reduces eye strain and has easy-to-clean (super hydrophobic) properties. Comes with Standard lens option.

Digital Light Protection

is a precision-engineered lens coating that can deflect a significant portion of harmful blue/violet light, leaving your eyes fresh, even after a long day at the office in front of a screen. Digital Light Protection also provides scratch-resistant and anti-glare properties.

Light Reactive lenses

automatically lighten and darken to adjust to outdoor light conditions. This option is ideal for people who do not want to constantly switch back and forth between their prescription eyeglasses and prescription sunglasses.
What is the difference between anti-reflective (AR) and anti-glare coatings?
There is no difference between anti-reflective (AR) and anti-glare coatings; they are the same thing. This coating helps minimize the reflections you see on both the inside and outside of your lenses.
Why I am having trouble seeing clearly out of my progressive lenses?
First-time progressive lens wearers often need a little time to get used to them. Your eyes and brain have to learn to adjust to the different corrective powers within the lenses. You may need a week or so to adjust. If you continue to have vision problems after that time, please contact your eye doctor to double-check the prescription.

If your eye doctor is able to verify that the prescription is accurate, then it may just be a matter of adjusting your glasses so that your frames sit in the correct position on your face.
Why won't my Light Reactive lenses change colors?
Your lenses will only change when exposed to direct UV rays. The lenses may not get as dark on a cloudy day as a sunny day, nor will they darken in a car since most windshields have a UV filter built into the glasses.
What is the difference between bifocal and progressive lenses?
Bifocal lenses offers two different viewing zones: the top part of the lens is for distance (i.e. to help you see things far away) and the lower part of the lens is for reading (i.e. to help you see things up close). The viewing zones of bifocal lenses are divided by a visible line.

Progressive lenses are essentially no-line bifocals. But instead of offering just two different viewing zones (near and far vision), progressive lenses offer many different focal points by seamlessly transitioning from distance vision to intermediate and near vision and everything in between. Progressive lenses provide much more natural vision and are typically recommended over bifocal lenses.
Will you add lenses to any type of frame?
We can only add lenses to frames from brands that we currently carry on GalacticGlasses.com
What if my frames aren't in perfect condition?
If our opticians fear there is a chance your frames might break in the lab, GalacticGlasses.com will call you to discuss how to proceed.
Can I add a prism to my lenses?
We can make lenses that include a prism. All prescription orders are verified by one of our opticians. If your written prescription has a prism, we will confirm with you before crafting your custom lenses. There will be a slight upcharge for adding a prism to your prescription.
What forms of payment do you accept?
GalacticGlasses.com accepts all major credit cards including Visa, MasterCard, American Express, Discover, and PayPal.
We use secure payments powered by Paypal.
You will be redirected to Paypal website to make your payment.
It enables you to pay by:
1. Paypal account
2. Credit cards directly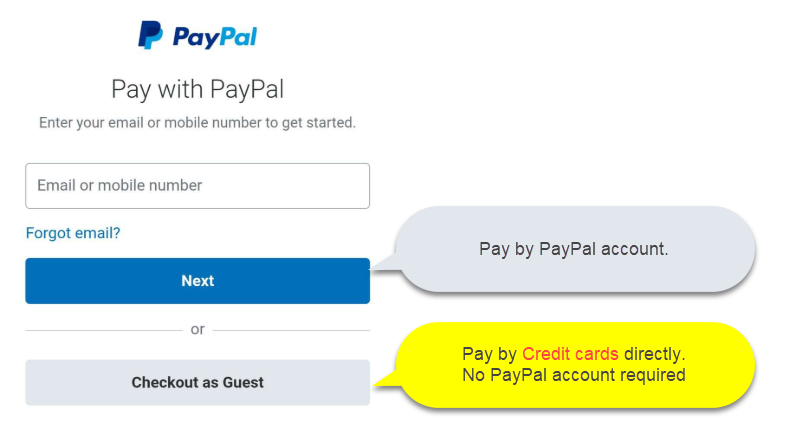 How do you ensure that my personal and payment information is secure?
We use secure payments powered by Paypal.
You will be redirected to Paypal website to make your payment. On Paypal, you can choose to pay with Paypal account or with debit or credit card.
We DO NOT gather or store any credit information on our system.

We store your contact information on our system for contacting and shipping purpose only.
By providing your wireless phone number to GalacticGlasses.com, you agree and acknowledge that GalacticGlasses.com may send text (SMS) messages to your wireless phone number for the purpose of communication, including marketing purposes. Reply STOP to opt-out.

GalacticGlasses.com uses a secure server and transmits all sensitive/credit information via Secure Socket Layer (SSL) technology before that data is then encrypted into our payment gateway database.
What does "single vision" mean?
"Single vision" means that you are either near sighted or far sighted, but not both (as is the case with people who need bifocal or progressive lenses). "Single vision" is the term used to refer to corrective prescription lenses that do not have multiple viewing zones, like bifocals and progressives do.
What is pupillary distance (PD) and how do I measure mine?
Pupillary distance (PD) is simply the distance (in millimeters) between the centers of your pupils. PD is important because it helps our lab figure out where the optical center of your lenses should be.

Ask your eye doctor to include your PD when s/he writes out your prescription. If your eye care professional cannot provide your PD, we can help you determine this measurement.
What is your return/exchange policy?
You can return or exchange a product within 30 days of receiving your order. Review our Returns & Exchanges policy for complete details.
How do I return or exchange an item?
Please review our page on how to return an item here.
How long do I have to exchange or return an item?
If you are returning or exchanging your item because the order is wrong or the product is damaged, you have 30 days from the date you received your item to return the product to GalacticGlasses.com.

If you are exchanging your item due to a warranty issue, you have 12 months from the date you received your item to return the product to GalacticGlasses.com. Products covered under warranty can only be replaced or repaired, not refunded.
Do I have to pay shipping fees again if I return or exchange an item?
If you are returning or exchanging your item because the order is wrong or the product is damaged, GalacticGlasses.com will provide you with a free return shipping label.

If you are returning or exchanging your item because of size, fit, color, or some other personal preference, then you will be responsible for paying to ship your item (from you to Galactic Glasses and from Galactic Glasses back to you).
Is the damage to my glasses covered under your warranty?
In general, damage to frames or lenses caused by a defect in the manufacturing process is covered under our warranty, while damage caused by the wearer is not covered. Please review the table on our Frame & Lens Guarantees page to help you determine whether your product is covered under our manufacturer's warranty.Products covered under warranty can only be replaced or repaired, not refunded.
How long does your warranty last?
Once your order is shipped, you will receive a shipping confirmation email together with a tracking code which you can use to keep tabs on your package.

You can also check the current status of your order by logging into your account at any time.
What is the proper way to clean and care for my eyewear?
How to clean your eyewear:
Clean your glasses by using warm water and a mild dish soap.

Dry your glasses gently with a soft cotton towel or cleaning cloth for eyeglasses.

A soft toothbrush can be used to remove any grime around the nose pads. Be careful not to accidently scuff the lenses.

Avoid using rough materials such as facial tissue or paper towels to dry your glasses, as they may scratch your frame or lenses.

Avoid using any cleaners containing ammonia (such as Windex) or lotions (like some hand soaps), as these products could damage your lenses.
How to care for your eyewear:
Avoid leaving your glasses in a hot vehicle. High heat can damage the frame and lenses.

Avoid touching your lenses with your hands to prevent contact with dirt and oil particles that can scratch the surface.

When not using your glasses, keep them in a case to avoid scratches.
How do I adjust my glasses so that they fit better?
Before shipping your glasses to you, we will adjust them based on standard fit. If you require further adjustments, we encourage you to visit a local optical store. Most brick-and-mortar eyewear retailers will adjust your glasses free of charge as a courtesy.

We do not recommend adjusting your glasses yourself, as excessive force or bending can break the frames or lenses.
Contacting GalacticGlasses.com
Who should I contact if I have questions?
If you have questions or concerns about your order the products on the GalacticGlasses.com website, please call one of our opticians at 281-886 7063.
What are your business hours?
You may place an order on the GalacticGlasses.com website on any day or time throughout the year. However, our Customer Service department can only be reached during the business hours listed below (all Central Time).
Monday to Friday

: 9:00am – 6:00pm

Saturday

: Closed

Sunday

: Closed